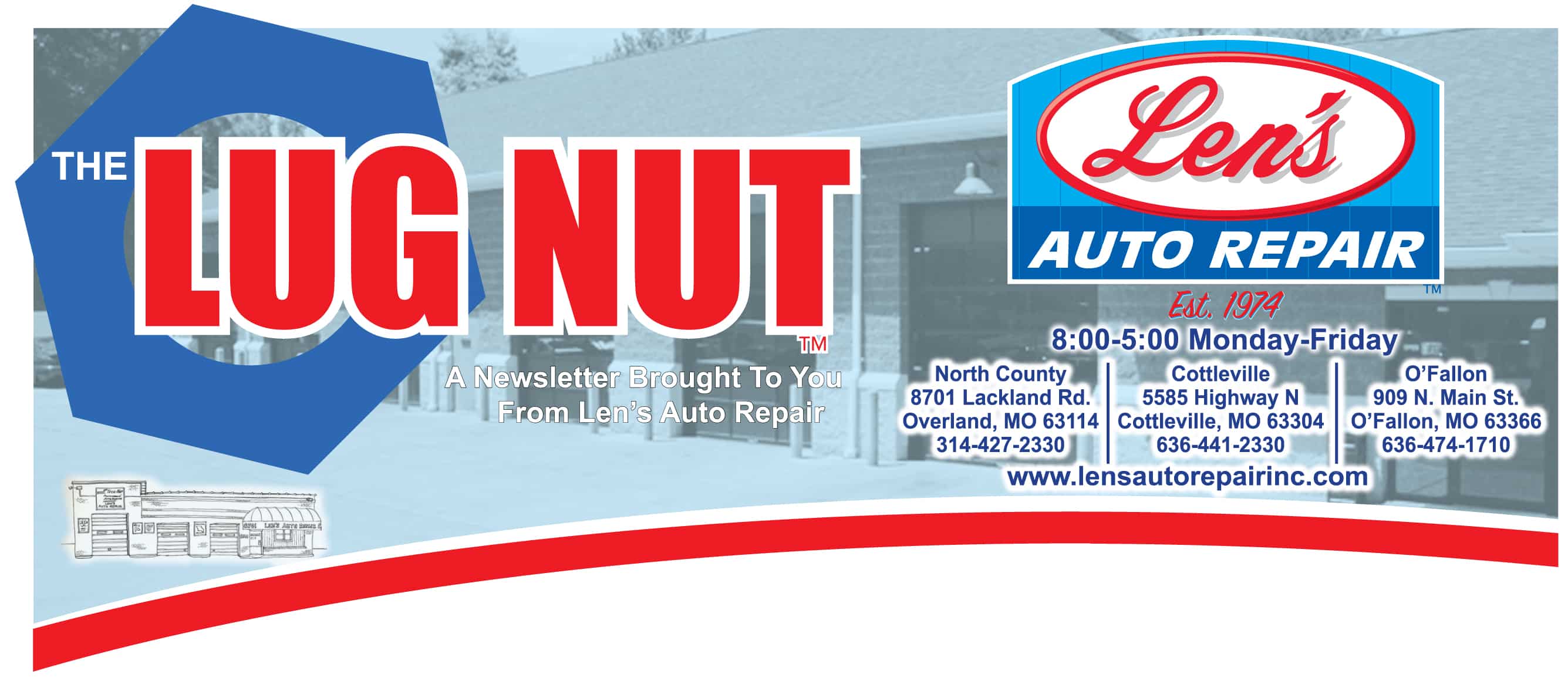 Summer 2022
A newsletter brought ot you from Len's Auto Repair.
R1234yf Freon Appears in Automobile Applications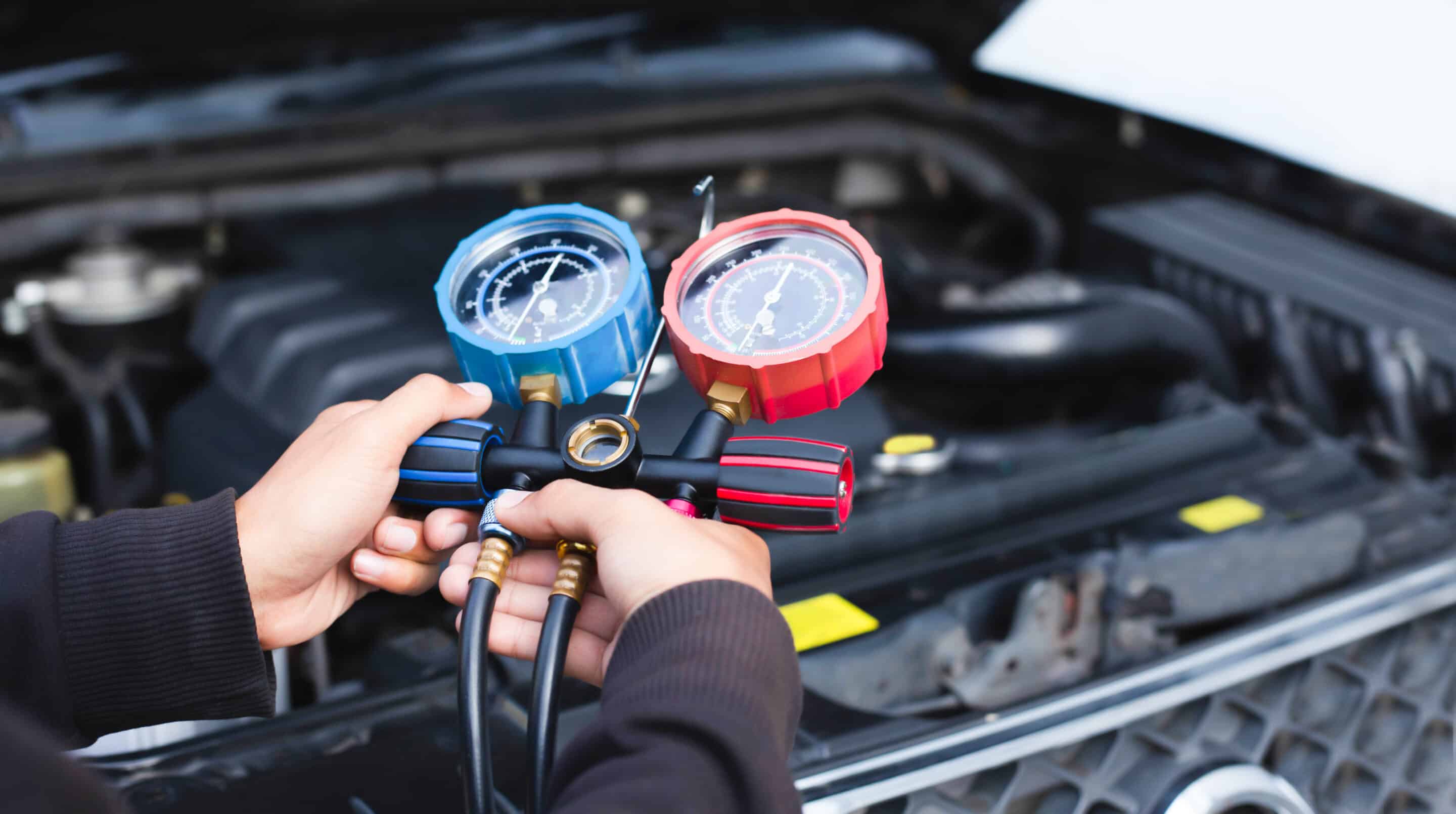 Like your home air conditioner, your automobile air conditioner uses a liquid/gas chemical known as Freon. This chemical is responsible for cooling the interior of your vehicle during those warm summer days. The cooling takes place as a natural result of the Freon changing from a liquid to a gas form as it circulates through the different components of your vehicles AC system.
In the ongoing effort to make everything more efficient, the auto industry has switched the type of Freon used in vehicles.
The new Freon, R1234yf, replaces the older refrigerant R134 in automobile applications. R134 is still available and we continue to make repairs on those systems using the old Freon. However, the Freons can not be intermingled, so we have outfitted all of our locations with new machines that are able to process the new R1234yf Freon.
The new Freon is more expensive, but it is also more efficient in its cooling quality so less of it has to be used.
Did you know that conventional oil change intervals should not exceed 3000 miles and full synthetic oil change intervals should not exceed 6000 miles no matter what brand of vehicle you drive?
L1
What Does That Mean? Why Does It Matter?
At every Len's location, you will find at least one L1 Certified Master Technician. This is important to you because an L1 Certified Master Technician has been thoroughly trained and tested on the latest advanced drivability diagnostic. A Certified Master Technician with an L1 Advanced Level Specialist designation is at the pinnacle of their career. They have gained the experience and training to enter into the highest level of certification.
In addition, Len's Auto Repair is working to accomplish that all three locations become an ASE Blue Shield Repair Facility. This means that all of our technicians will be certified in at least one ASE category, with a majority of them holding Master Technician status, the highest level of certification provided by the industry.
We attain these certifications to ensure you, our customers, are receiving the very best technical repair service possible. At Len's, we do not just replace parts on an educated guess. We replace parts after we have proven they are at fault.
This ongoing training and certification process allows Len's to work on every vehicle regardless of make or model, or the problem present. There is nothing that we can not diagnose and repair. From the most complex internal engine fault to a window that won't work. We can repair these problems because we approach each issue with a technical aptitude that we can transfer to any make or model. We understand how your car works, therefore, we can diagnose the problem efficiently and correctly.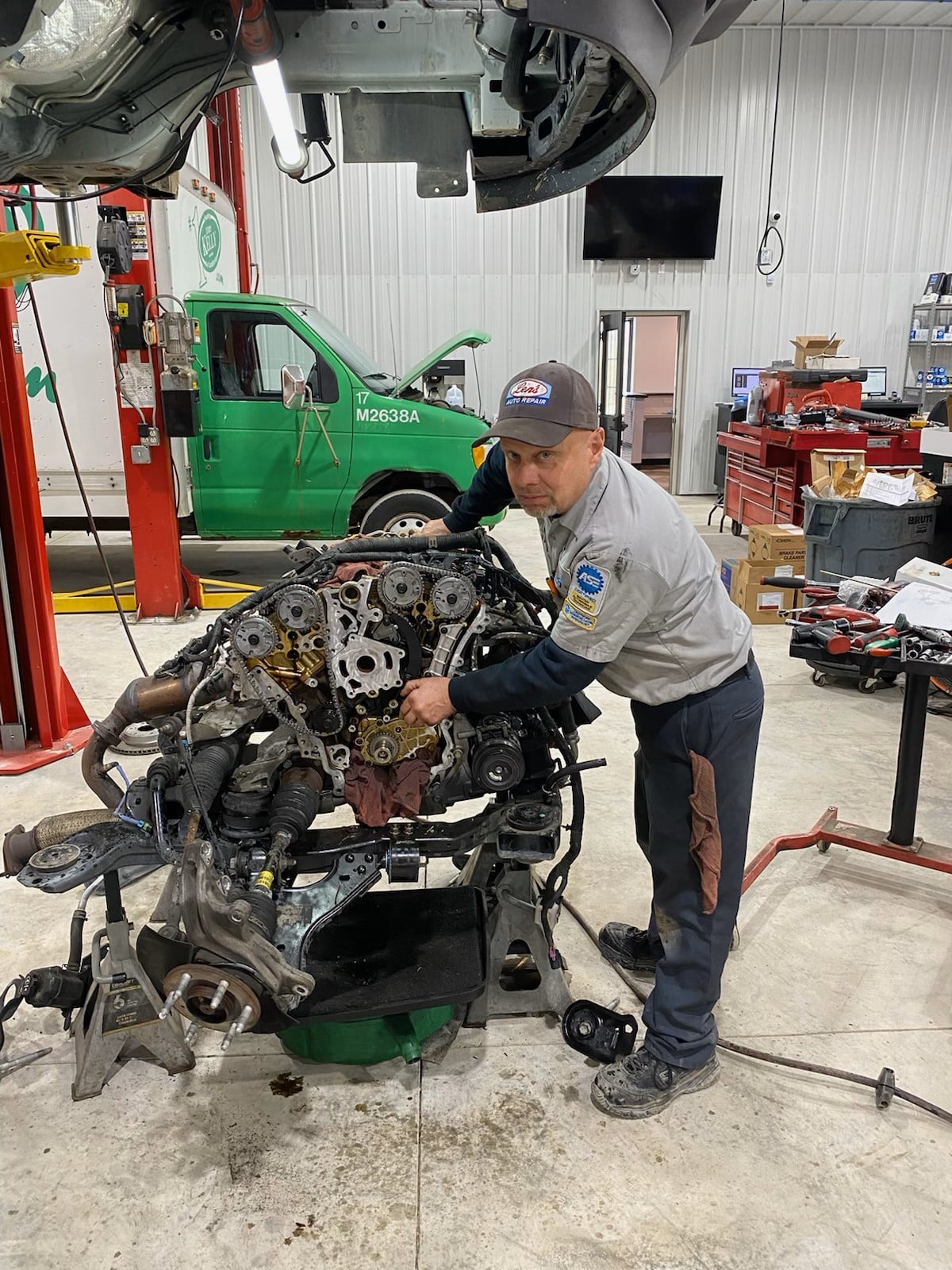 This quarter's employee spotlight shines on John Helling. John has been with us since 2014 and serves the Cottleville location. John has achieved the highest level of certification within the industry as an ASE Certified Master Mechanic with an L1 Advanced Drivability designation.
John spends his off time helping to care for his mom with his family. He also enjoys tinkering with hi-tech guns and working on
his race car. John likes to celebrate the end of every work week by listening to the song "Jerry was a race car driver" by Primus.
Come by late in the day on Friday and you will hear that song emanating loudly from his bay. Thanks for all of the work you do John!
Original Equipment (OE) Diagnostic Tool
When your check engine light comes on and you run by the auto parts store to get the code pulled, that is not a diagnostic. The report you receive there just give a list of possible parts that could be causing the light to come on. That is just the first part of the diagnostic process.
At Len's, we use OE level diagnostic equipment to help us correctly diagnose the problem. We access these OE level tools through an online portal that allows us access to the actual OE level equipment for diagnosing and programing on your particular vehicle.
This access enables our Master Technicians to gain bidirectional control over most of the components on your vehicle. In turn, this access allows us to efficiently and effectively diagnose the problem correctly the first time.
We then make the repairs using only the highest quality parts available. This is not always the cheapest route to a repair, but it is a repair that we can trust.
After the repair is complete, there is a minimum warranty of 2 years or 24,000 miles. This warranty is nationwide, so it can be applied even if you happen to be out of town.